Xelay Acumen Advanced Sciences Degree Program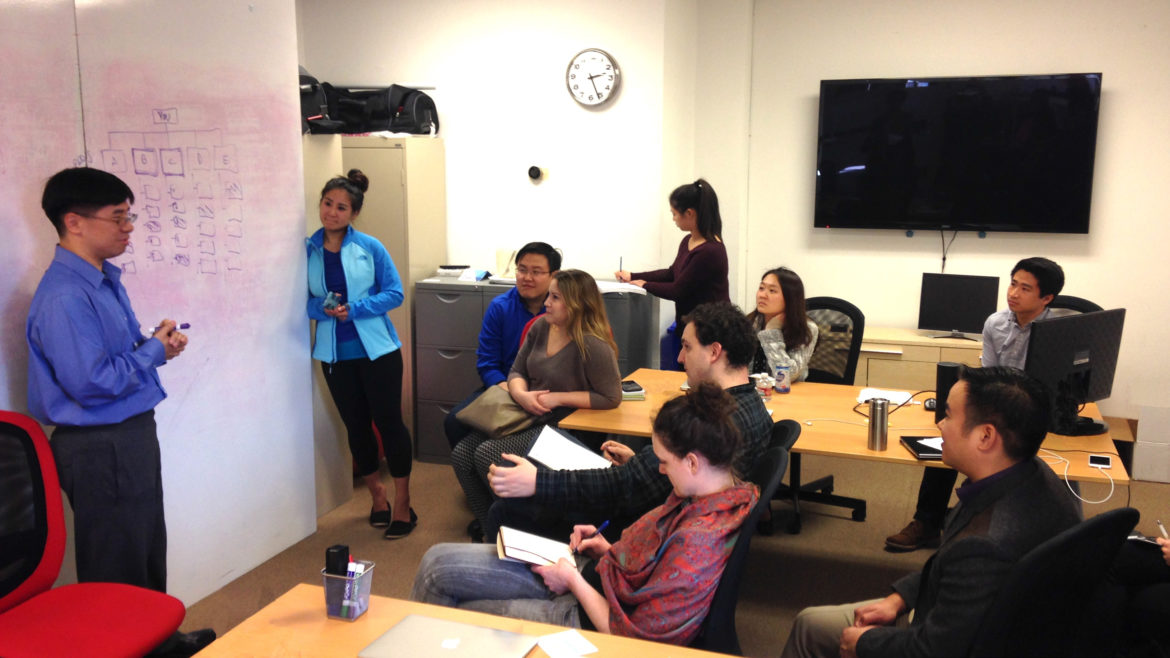 Consulting provides advanced sciences degree candidates with a great opportunity to leverage both science and advanced problem-solving skills while developing business and management skills. If you want to:
Work directly with diverse group of team members and senior clients (CEOs, board members, etc)
Enjoy a fast-paced environment
Have almost immediate deliverables and impact for organizations
Accelerate your professional development
…then consulting may be a good fit for you.
The Work
As consultants, you will work to solve clients' problems in months or even weeks rather years side by side with other consultants and client team members. Teamwork and leadership skills are keys in your daily work which provides team members with advance science degrees the opportunity to explore new industries and new ways of thinking.
Difference from Academia
You will NOT spend years gathering and analyzing data or looking at research questions from all angles. Instead, as a consultant, you will learn to be hypothesis-driven, constantly prioritize the data you receive, work on the most important information, and propose solutions that help your clients make value creating and improved decisions.
The Xelay Acumen Advanced Sciences Degree Program specifically provides advanced sciences degree candidates (MD, PharmD, PhD) with the opportunity to join a premier and rapidly growing strategy and management consulting firm and pursue a unique alternative career path afforded to top performing distinctive candidates. This career-accelerating program significantly broadens the potential team member's career options including senior management roles in:
Strategy and management consulting
Pharmaceutical and biotech industry
Scientific communications services
Venture capital and private equity
Investment equity research
Non-profit organizations
Start up organizations
…while developing deep expertise in business and professional skillsets not addressed in science degree programs such as:
High performing team management
Concise, implication-driven verbal and written communications
Professional leadership training
Structured problem-solving approach
Influencing techniques
Negotiations
KOL engagement
Advisory board optimization
Advocacy cultivation
New product launch strategy
Research and development acceleration
Sales, marketing, and market research
Competitive intelligence
Strategic medical affairs
Impactful publications
Compelling scientific communications
Value creating investor relations
Clinical trial design
Advanced data analytics
"Towards the end of my pharmacy degree, I was exploring career options besides being a pharmacist. I wanted to make a greater impact within the healthcare industry and on patients, and Xelay Acumen turned out to be a perfect career starting point for me. My time at Xelay has been an incredible journey so far with a steep learning curve and C-level exposure. Well-designed training program hone my business skills from communication to deck creation. The projects are all challenging and rewarding on a daily basis. In my current project, I have been working with executives from a leading non-profit organization to redefine its long-term research strategy. In a flat organization like Xelay, I get to take on numerous and varied leadership and planning responsibilities that would be difficult to come by in any other company. I truly value my experience at Xelay." – Tiffany Shang, PharmD
"During graduate school I learned that I function best when I am working directly with people and up against deadlines. I was not a big fan of sitting in front of computer producing many lines of codes. So after my PhD, I wanted to step into the business world and move into a position where there was significant opportunity to leverage both science and my general problem solving skills, and interact with different professionals. While exploring many different post-PhD career paths, I joined a consulting club and found an opportunity to work on a 3.5-month consulting internship. That was when I started seriously considering consulting as an career option. Xelay Acumen is a management consulting firm with a focus on healthcare, biotechnology and pharmaceutical industries. That suits my background and interest very well. Since joined Xelay Acumen, the majority of the work that I have done has been in developing strategy for pharmaceutical companies. The work has been intellectually stimulating and interesting, which I very much enjoy. I truly value the many opportunities I have been given to accelerate my personal development, being driven and challenged to achieve high-standard work!" – Jie Song, PhD
"Strategy and management consulting was certainly the best career decision I made and provides graduating MDs with or without a residency a much broader foundational skillset for a rewarding career in medicine. Firstly, strategy consulting quickly broadened the type of roles as well as network relationships that became available options including very senior level internal pharma, biotech, and healthcare management positions, venture capital, and of course within strategy and management consulting. Secondly, by entering a strategy firm with a strong consulting skills training program and mentorship, I gained critical management, leadership, and communication skillsets early in my career and that has continued to pay significant dividends in making me a successful and effective team member, advisor, and sought out resource. Most importantly, by advising clients on their most critical and challenging issues. I have a positive and significant impact nationally and even globally on patients' lives from my day to day efforts, I work on the leading edge of research, technology, and new advances in health care, and I have the privilege to do all of this meaningful work side by side with colleagues and clients that are just as passionate and determined which makes it a rather fulfilling and fun activity to call 'work'." – Alex Yang, MD