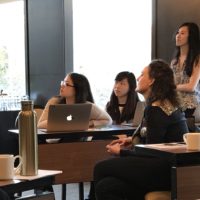 At Xelay, we strive to be the top consultants and advisers to our clients because we want to make a direct impact on our healthcare clients' business strategies.
Consulting at Xelay Acumen means that our team members bring immediate value to multiple client organizations and workstreams, and are able to affect the lives of patients everyday.
Our consultants have high visibility and create positive change by doing more than what is expected and holding ourselves to a high standard of quality for our work.
At Xelay, the consulting role demands a high degree of responsibility, a complex set of interpersonal and technical skills, and an ability to respond deftly to the client's rapidly changing needs. Consulting at Xelay allows top-tier candidates the opportunity for rapid professional and personal development, professional leadership training, real-time strategy and problem solving on client work in a strong team-based working environment.
It gives our consultants the ability to think outside of the box while following a structured approach to propose and recommend solutions in a team-environment.
Consultants at Xelay Acumen also have the opportunity to tackle challenging issues that our clients need help with the most, have the greatest likelihood for value creation, and are the projects to which great people are drawn to work and develop.